Saline Leadership Institute is undergoing revisions and updates. Our organizational learning program, based on Peter Senge's Five Disciplines has graduated over 350 people since 1998. Graduates have contributed their ideas and volunteer time to the Saline community in many ways, including serving on the Saline School Board, City events and festivals, and running for public office such as City Council, Mayor and State Representative. Many organizations and companies have benefited from the knowledge and ideas that graduates have brought back to the workplace. However, all programs should be reviewed periodically, and that is what the Planning Team has begun to do.
Please stay tuned to this website for updates and further information.
The Saline Leadership Institute is dedicated to helping participants learn time-proven skills and tools that enhance personal, professional, and community development. It contributes to an individual's sense of community involvement.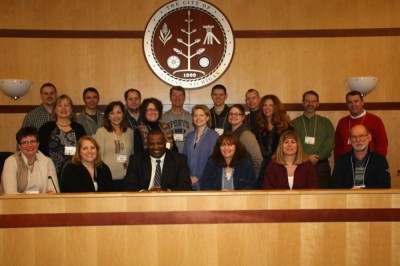 SLI combines the talents of professionals to offer cutting-edge leadership training in an interactive and fun learning environment. Each session has a different professional who is highly regarded in their area of expertise.  All help to build strong leadership qualities and a broader understanding of how teams work successfully.