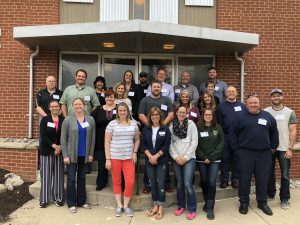 We are happy to announce that we are holding our 23rd Leadership Class next year.  The program is starting in January 2023 and will run until August 2023.  
Registration for our

2024 Program

will begin in

September 2023
The Saline Leadership Institute is dedicated to helping participants learn time-proven skills and tools that enhance personal, professional, and community development. It contributes to an individual's sense of community involvement.
SLI combines the talents of experts to offer cutting-edge leadership training in an interactive and fun learning environment. Each session has a different presenter who is highly regarded in their area of expertise.  All of the sessions help build strong leadership qualities and provide a broad understanding of how teams work successfully.