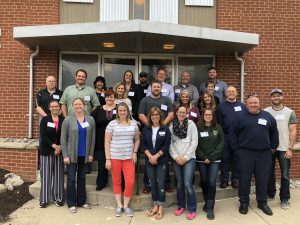 We are happy to announce we will be resuming our leadership program in January 2022.  It will run until August 2022 and be in-person.  We will be following CDC and State guidelines to keep a Covid safe environment.
Registration is currently open
The Saline Leadership Institute is dedicated to helping participants learn time-proven skills and tools that enhance personal, professional, and community development. It contributes to an individual's sense of community involvement.
SLI combines the talents of experts to offer cutting-edge leadership training in an interactive and fun learning environment. Each session has a different presenter who is highly regarded in their area of expertise.  All of the sessions help build strong leadership qualities and provide a broad understanding of how teams work successfully.