Diane Biondi Mukkala
Saline Leadership Institute Director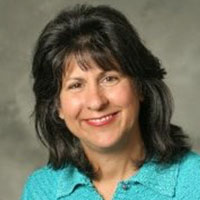 Diane brings three decades of experience and a unique perspective to her work, having served in many different leadership roles in corporations, boards and associations.  Diane is a coach and advisor to leaders and consultants regarding strategic issues and leadership style. She has done extensive coaching and consulting in the United States and globally on leadership development, strategic planning and implementation, process improvement, team building, union management relations.  Diane's strong process design and facilitation skills enable her to effectively  move leaders and groups toward accomplishing their purpose.  Diane is also a team coach for the University of Michigan Tauber Institute for Global Operations.
During these challenging Covid times Diane mastered the art of providing services in a virtual environment.  She is able to have groups build connections and resolve problems in an effective manner over virtual platforms.
Diane started her career at Ford Motor Company Dearborn Assembly Plant where she held various positions that enabled her to acquire significant knowledge and experience about plant operations. In 1984, she transitioned to working on joint union-management programs at the UAW/GM Human Resource Center.  She continued her career at General Motors as an Organizational Development Manager.  Her experience at GM includes progressively more responsible positions with General Motors Engine Division, Powertrain Group, Service Parts Operations and Corporate Headquarters.
During the economic downturn in Michigan, Diane had a unique opportunity to run Daycroft Montessori School where she managed faculty, staff and all aspects of the school.  Diane successfully grew programs, enrollment and benefits while balancing the budget each year.
Diane served as the first woman Vice President and Executive Board Member for the International Federation of Automotive Engineering Societies (FISITA) representing 30 countries. She is the President of the 5th Corner Teen Center Board in Saline and the Philanthropy Chairperson for the Philanthropic Educational Organization in Ann Arbor.  Her strong interest in community service leads her to working on various community initiatives.
Eric Budd
Business Educator, Trainer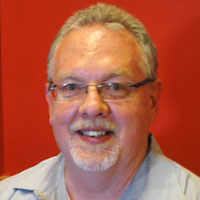 Eric Budd is currently working as the Improvement Coordinator for Peaker Services, Inc. in Brighton, MI. He has worked for United Technologies Corp., Blue Cross Blue Shield, and GM/EDS, where he met W. Edwards Deming during his work with GM in the late 1980's. He has worked extensively in other industries including banking, electrical construction and staffing & recruiting. Eric earned his Bachelor of Science in Information Management and his Master of Science in Quality Management Systems. He is a Lean Six Sigma Black Belt. Eric is a member of the American Society for Quality (ASQ) Deming Medal Committee, the Michigan Lean Consortium (MLC) and is a board member and instructor for the CQI (Capital Quality & Innovation).
Eric partners with business owners and CEOs to develop and deliver organizational training strategies and curriculums. He trains client teams in quality management systems and lean principles; designs and delivers training for supplier-client teams; creates win-win partnerships between clients and suppliers; performs organizational assessments and reviews; and leads strategic planning efforts.
Selected Training Outcomes
Developed and delivered the CQI Academy of Quality Management Fundamentals (Michigan-based)
Trained and led teams in ten countries on improvement theories, strategies and implementation (multi-national)
Taught and led business process assessment and rapid improvement methods resulting in:
Reduction of small business loan cycle times from 4 weeks to 3 hours (banking)
Elimination of $3 million annual small business expenses (electrical contracting)
Reduction of engineering process review times from 140 days to 15 days (fire safety equipment mfg.)
Created and delivered training curriculums for win-win partnerships. Three teams of partnering companies produced gross profit improvements of 4%, 5% and 7% (respectively) in one year.
Former Seven Habits trainer
Pat Everett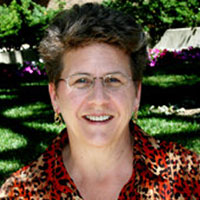 Pat Everett is an executive education professional and certified Insight Trainer with experience in community relations, marketing, business development and educational programming. Pat taught high school/adult education and served as a community relations specialist for Saline Schools. Currently she works in Executive Education at the U of M Ross School of Business managing their Speaker's Bureau, Executive Coaching and corporate online learning initiatives.
A proud Wolverine, Pat is the mother of six and grandmother of 4. She lived, worked and volunteered in the Saline community for over 35 years. She was a founding member of the Saline Leadership Institute, the Saline Community 24-Hour Relay and the CQC and in 2001 was named Saline Citizen of the Year. Her children are all Saline grads and she is proud to say that as of August 2015, she has six college graduates as well.
Taryn Petryk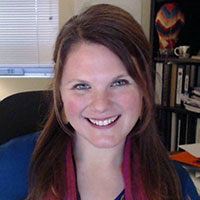 Taryn is the Director of Co-Curricular Programs, the Program on Intergroup Relations and an instructor at the University of Michigan. Taryn oversees the National Intergroup Dialogue Institute, serves on several committees and provides high level guidance for CommonGround and IGR Marketing, In addition, she is a national Co-Lead Facilitator for LeaderShape, Inc.
Taryn received a B.S. in Interpersonal Communications with a minor in psychology from Eastern Michigan University and a M.S. in Education with a concentration in College Student Affairs from Eastern Illinois University. Taryn is passionate about creating safe spaces for individuals to explore their own social identity development and has a gentle way of challenging others to step out of their comfort zone and to reflect on how their own identity, family background and personal experiences affect their perception of power, privilege and social structures that exist in our society. Her areas of special interest are around Race, Ethnicity and Body Size. In her free time, Taryn enjoys training for sprint triathlons and spending time with family, friends and her dog, Bella.
Taylor Jacobsen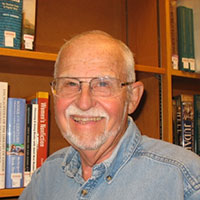 Taylor is an artist who has the ability to teach people who "can't draw or paint" and help them discover that art is a skill that can be learned, just as any skill is developed. Most Salinians recognize Taylor, as he has been involved in many organizations over the years, beginning with his art teaching career at Saline High School. Taylor taught students for over 40 years, but has been teaching adults through a Community Education watercolor class for 50 years! And there's no end in sight for his continuing to teach people.
Taylor's life in Saline began when his family relocated here from the Upper Peninsula. Taylor attended Lodi Plains country school, where he credits his teacher, Phoebe Summerland, who believed that everyone could learn to be better than they are, if they work at it. And Taylor has been working at it for years. He was one of the founding members of the Saline Area Schools Historical Preservation Foundation – collecting school memorabilia to put in a display case at Union School. When the group was offered a one-room school house, they sprang into action, moved the building 7 miles, and relocated it on Woodland Dr. Taylor helped with the move, the restoration and upkeep. Weber-Blaess School is used frequently for visits and tours, and Taylor is there helping out.
Taylor was a charter member of the Bixby Marionette committee, working with Meredith Bixby and the City of Saline to accept and display a unique collection of 80 marionettes.
The Rentschler Farm is a special project for Taylor – he can be seen working in the gardens, tending to the chickens and geese and other animals.
Taylor graduated from the Saline Leadership Institute Class of 2003 and is now back as one of the presenters!