Diane Biondi Mukkala
Saline Leadership Institute Director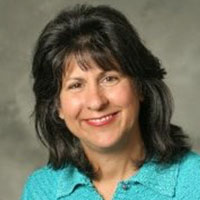 Diane brings three decades of experience and a unique perspective to her work, having served in many different leadership roles in corporations, boards and associations.  Diane is a coach and advisor to leaders and consultants regarding strategic issues and leadership style. She has done extensive coaching and consulting in the United States and globally on leadership development, strategic planning and implementation, process improvement, team building, union management relations.  Diane's strong process design and facilitation skills enable her to effectively  move leaders and groups toward accomplishing their purpose.  Diane is also a team coach for the University of Michigan Tauber Institute for Global Operations.
During these challenging Covid times Diane mastered the art of providing services in a virtual environment.  She is able to have groups build connections and resolve problems in an effective manner over virtual platforms.
Diane started her career at Ford Motor Company Dearborn Assembly Plant where she held various positions that enabled her to acquire significant knowledge and experience about plant operations. In 1984, she transitioned to working on joint union-management programs at the UAW/GM Human Resource Center.  She continued her career at General Motors as an Organizational Development Manager.  Her experience at GM includes progressively more responsible positions with General Motors Engine Division, Powertrain Group, Service Parts Operations and Corporate Headquarters.
During the economic downturn in Michigan, Diane had a unique opportunity to run Daycroft Montessori School where she managed faculty, staff and all aspects of the school.  Diane successfully grew programs, enrollment and benefits while balancing the budget each year.
Diane served as the first woman Vice President and Executive Board Member for the International Federation of Automotive Engineering Societies (FISITA) representing 30 countries. She is the President of the 5th Corner Teen Center Board in Saline and the Philanthropy Chairperson for the Philanthropic Educational Organization in Ann Arbor.  Her strong interest in community service leads her to working on various community initiatives.
Eric Budd
Business Educator, Trainer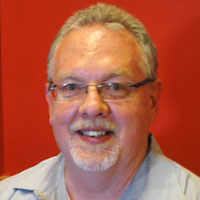 Eric Budd is currently working as the Improvement Coordinator for Peaker Services, Inc. in Brighton, MI. He has worked for United Technologies Corp., Blue Cross Blue Shield, and GM/EDS, where he met W. Edwards Deming during his work with GM in the late 1980's. He has worked extensively in other industries including banking, electrical construction and staffing & recruiting. Eric earned his Bachelor of Science in Information Management and his Master of Science in Quality Management Systems. He is a Lean Six Sigma Black Belt. Eric is a member of the American Society for Quality (ASQ) Deming Medal Committee, the Michigan Lean Consortium (MLC) and is a board member and instructor for the CQI (Capital Quality & Innovation).
Eric partners with business owners and CEOs to develop and deliver organizational training strategies and curriculums. He trains client teams in quality management systems and lean principles; designs and delivers training for supplier-client teams; creates win-win partnerships between clients and suppliers; performs organizational assessments and reviews; and leads strategic planning efforts.
Selected Training Outcomes
Developed and delivered the CQI Academy of Quality Management Fundamentals (Michigan-based)
Trained and led teams in ten countries on improvement theories, strategies and implementation (multi-national)
Taught and led business process assessment and rapid improvement methods resulting in:
Reduction of small business loan cycle times from 4 weeks to 3 hours (banking)
Elimination of $3 million annual small business expenses (electrical contracting)
Reduction of engineering process review times from 140 days to 15 days (fire safety equipment mfg.)
Created and delivered training curriculums for win-win partnerships. Three teams of partnering companies produced gross profit improvements of 4%, 5% and 7% (respectively) in one year.
Former Seven Habits trainer
Pat Everett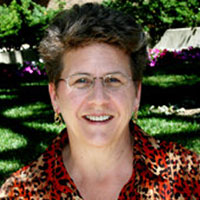 Pat Everett is an executive education professional and certified Insight Trainer with experience in community relations, marketing, business development and educational programming. Pat taught high school/adult education and served as a community relations specialist for Saline Schools. Currently she works in Executive Education at the U of M Ross School of Business managing their Speaker's Bureau, Executive Coaching and corporate online learning initiatives.
A proud Wolverine, Pat is the mother of six and grandmother of 4. She lived, worked and volunteered in the Saline community for over 35 years. She was a founding member of the Saline Leadership Institute, the Saline Community 24-Hour Relay and the CQC and in 2001 was named Saline Citizen of the Year. Her children are all Saline grads and she is proud to say that as of August 2015, she has six college graduates as well.
Taryn Petryk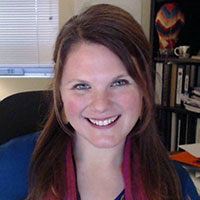 Taryn is the Director, Equity & Fairness Consulting | Inclusive Futures & Strategy at the CISCO corporation. IFS is a newly formed function under the People & Communities (P&C) organization focused on helping to define the next horizon people strategy to achieve an inclusive experience for Cisco and our broader ecosystem. In this role,  Taryn  leads a team of equity & fairness consultants who provide subject matter expertise to integrate Cisco's global inclusion strategy across the enterprise and ensure that progress in Inclusion & Collaboration is continuously informed by researched and proven social justice best practices and business objectives.
Prior to joining CISCO, Taryn was the Director of Diversity and Inclusion at the University of Michigan Ross School of Business. Taryn oversees the National Intergroup Dialogue Institute, serves on several committees and provides high- level guidance for CommonGround and IGR Marketing, In addition, she is a national Co-Lead Facilitator for LeaderShape, Inc.
Taryn received a B.S. in Interpersonal Communications with a minor in psychology from Eastern Michigan University and a M.S. in Education with a concentration in College Student Affairs from Eastern Illinois University. Taryn is passionate about creating safe spaces for individuals to explore their own social identity development and has a gentle way of challenging others to step out of their comfort zone and to reflect on how their own identity, family background and personal experiences affect their perception of power, privilege and social structures that exist in our society. Her areas of special interest are around Race, Ethnicity and Body Size. In her free time, Taryn enjoys training for sprint triathlons and spending time with family, friends and her dog, Bella.
  Bryan L. Johnson
Bryan Johnson received his undergraduate Business Degree from Hampton University and his Master's in Business Administration from the University of Michigan School of Business. He began his career in corporate business development and currently serves as a Senior Diversity, Equity and Inclusion (DEI) Consultant at Root, Inc (a subsidiary of Accenture). In this role, he helps companies educate their leadership about DEI and create more inclusive environments to drive business/organizational results. He also spent over seven years as Senior Associate Director of Admissions, Diversity & Inclusion/ Directory of Diversity & Inclusion at the Stephen M. Ross School of Business where he was primarily responsible for recruiting under-represented minorities to the Full-Time MBA program and helping to advance DEI initiatives at the school.  He also served seven years as a Trustee for the Consortium for Graduate Study in Management, an organization dedicated to increasing the representation of Black, LatinX and indigenous representation at top MBA programs.  
 Bryan is also passionate about volunteering and political activism. His volunteer activities include Trustee of the Ann Arbor Public Schools Board of Education and the Washtenaw Justice Project, and  volunteer for the Black Men Read program, and the Ann Arbor Area Community Foundation's Community Investment Committee. On a personal note, Bryan has been married to his wife, Janelle for over eighteen years and they have two daughters, Jordyn and Averie.
Jessica Lash
Jessica Lash is a librarian, crafter, and an avid reader. She has an undergraduate degree in Literature, Language and Writing from Eastern Michigan University, and a Masters of Library Information Science and a Graduate Certificate in Archival Administration from Wayne State University. She has worked in libraries for 14 years, and has served as the Head of Adult Services at Saline District Library since 2017. Her favorite part of her job is planning programs for adults and helping with interesting research questions. She completed Saline Leadership Institute in 2019.
Jessica is a plant lady, a cat lady, and a huge fan of dinosaurs. If you want to get on her good side, ask her about her cats, or tell her about your favorite dinosaur. She has most likely touched yarn in the past 24 hours, as she spends most of her free time knitting or crocheting gifts for her unwitting (but warm!) friends and family. Jessica lives in Manchester with her husband Lyle and their three cats, Murphy, Lola and Rory.
Karrie Waarala  
Karrie Waarala is a librarian, writer, and performer who has been teaching poetry and performance workshops and hosting poetry slams at libraries and schools throughout Michigan for the past eighteen years. As the former Continuing Education Specialist for the Library of Michigan, she's always been particularly fond of teaching other librarians how to host their own poetry events via presentations at conferences and staff in-service days.
After many years of public librarianship that included directorships and youth services, Karrie took a five-year hiatus from her library profession to focus entirely on writing, teaching, and performing. She earned a Master of Fine Arts from the Stonecoast Program at University of Southern Maine and served as Associate Professor of Writing at Lansing Community College and Executive Director of Poetry Slam, Inc. She continued her roles as poetry editor for the literary journal

the museum of americana

and co-host/curator of the Skazat! Poetry Series in Ann Arbor for several years after that.
Karrie's writing has appeared in journals such as Blackbird, Iron Horse Literary Review, PANK, The Collagist, Southern Indiana Review, and Vinyl. Recipient of the 2012 Pocataligo Poetry Prize, a Best of the Net finalist, and a multiple Pushcart nominee, Karrie has also received critical acclaim for LONG GONE: A Poetry Sideshow, a one-woman show based on her collection of circus poems.
Karrie's return to librarianship brought her to the Saline District Library in 2015, where she has served as Assistant Director, and as Interim Director in early 2022. A graduate of the SLI class of 2018 and a member of the SLI planning committee, She is delighted to now be able to call Saline home after moving here last year.