See what some of our past Participants think of Saline Leadership Institute:
SLI Video Testimonials Class of 16-17
"I Would Highly Recommend This Program"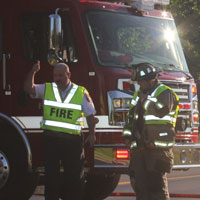 "With my crazy work and home life the last thing I wanted to do was attend another program that I would probably get nothing out of. So when my boss STRONGLY recommended that I attend the 2015 Saline Leadership Institute, I did so with an open mind. The first day was typical of any program, getting to know the people, forming my own opinions, and getting the lay of the land so to speak. Seven to eight hours is a long time to sit in any program, especially one that you aren't particularly excited about. That being said, it went by very fast. As the next couple of sessions came and went I found myself looking forward to the next one. Each session focused on different areas of leadership from team building to diversity to problem solving. I can actually say that I learned quite a few things that have helped me at my job. The staff members were great and did anything they could do to accommodate the students. The other members of the program came from all different walks of life and I soon realized that issues I face at work are not unlike many other peoples. The diversity of the group was tremendous with people of all management and leadership levels that came to learn how to be a better leader – and for some just to be a leader for the first time. I learned as much from my classmates as I did from the instructors and made many friends. Graduation day was bittersweet, it was nice to successfully complete yet another program but it was sad that I wasn't going to see everyone on a regular basis. I would highly recommend this program to anyone who wants to learn to be a better employee, manager or leader regardless of your position."
– Sean Gleason, Fire Chief, Pittsfield Township Fire Department
SLI Class 17 (2015-2016)
"A Wonderful Community Resource"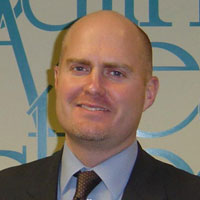 "SLI is a wonderful community resource.  Having participated in it and working with others who have, I have seen the benefits.  I encourage anyone who is interested in leadership and networking with other engaged leaders to sign up."
– Scot A. Graden, Superintendent, Saline Area Schools
SLI Class 2 (1999-2000)
"Become a Confident Leader…"
"I was the first from Kyocera-Unimerco to join Saline Leadership Institute and we have since then had employees attend every year.
The leadership education provided by SLI is not only focused on being a leader in a business, but also getting to know own strengths and values to become a confident leader in whatever life we lead in the community.
I find this approach very valuable and it supports our company philosophy of "management by all". In Kyocera we are all trusted to manage within our own tasks and departments. This means that we actually expect everyone to have or gain some sort of leadership knowledge regardless of job or tasks and understand how self-governing groups can sustain and continue to grow.

SLI is also the very beginning for many local citizens to get involved in, and understanding the needs of our community. Soon after graduation I got involved in Saline Chamber of Commerce and when you look around you will find that many of our community leaders have an SLI certificate as part of their way of becoming an important part of leading our community."
– Thomas Linde, Operations Manager, KYOCERA UNIMERCO Tooling ,Inc.
SLI Class 13 (2010-2011)
"Develop Relationships With Our Community Stakeholders"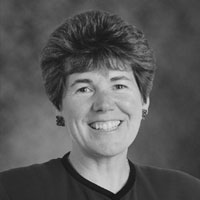 The class offered me a chance to develop relationships with individuals from almost all of our local community stakeholders including the Fire Department, Police Department, Schools, City Hall, Chamber and the Library.  There were also many attendees from local businesses.

I have kept in touch with almost all of my classmates today and in many cases I am still working alongside them on a community initiative. Knowing the who's who and where to go to make things happens is just one of the natural benefits of being a graduate of the Saline Leadership class.
– Karen Ragland, Business Manager and Account Executive, DesignHub, Inc.
SLI Class 9 (2006-2007)
"A Powerful Experience"
"The Saline Leadership Institute is a powerful experience for leaders at all levels of an organization. Placing a focus on personal reflection, growth mindset, and self-actualization, the Institute assists leaders in understanding who they are and how they impact others as a leader."
– Dr. Julie Helber, Former Principal of Saline Area High School